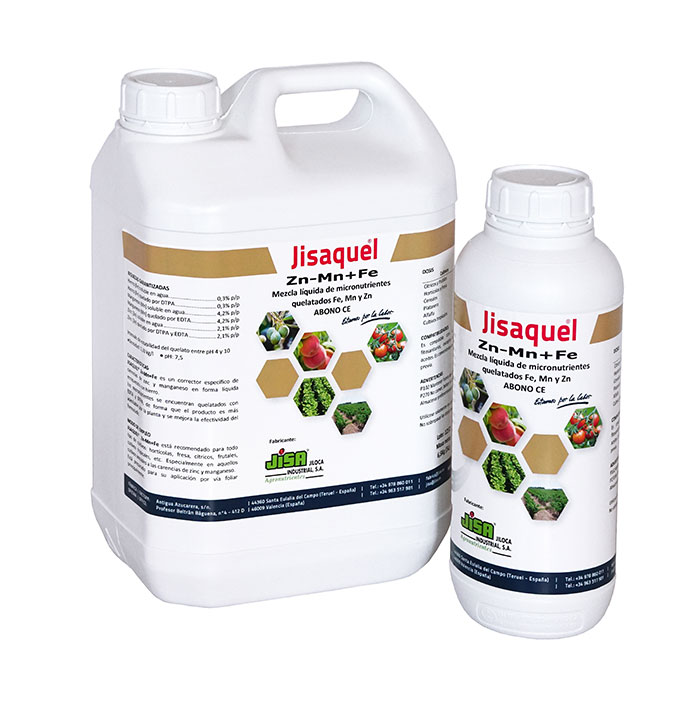 Multiple deficiency corrector
JISAQUEL® Zn-Mn+Fe is a specific corrector of multiple zinc and manganese deficiencies formulated in liquid form enriched with iron.
Why should I use JISAQUEL® Zn-Mn+Fe?
The micronutrients of JISAQUEL® Zn-Mn+Fe are chelated, so that the product is more assimilable by the plant and the effectiveness of the formulation is improved.
Due to its formulation, it can be applied both via soil and via foliar.
PRESENTATION: 1 and 5 kilos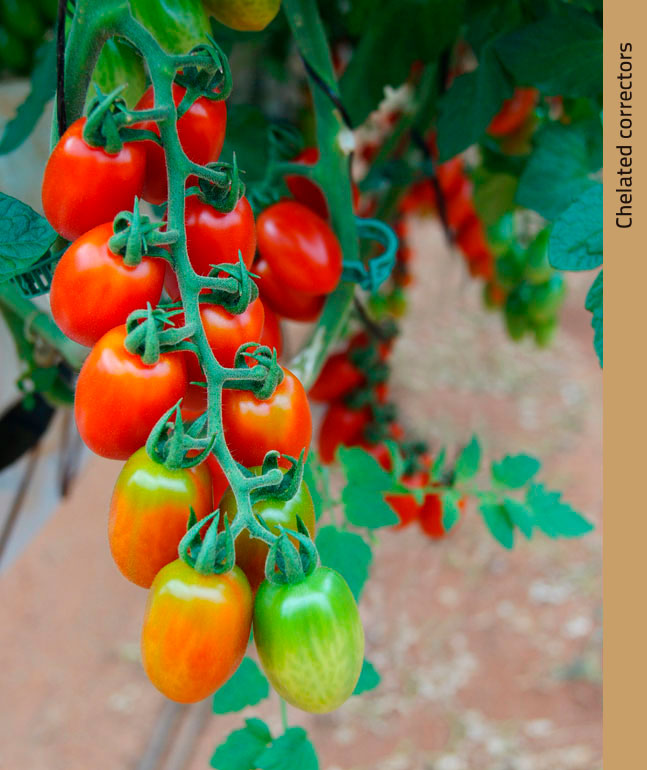 More JISA agro-nutritional specialties