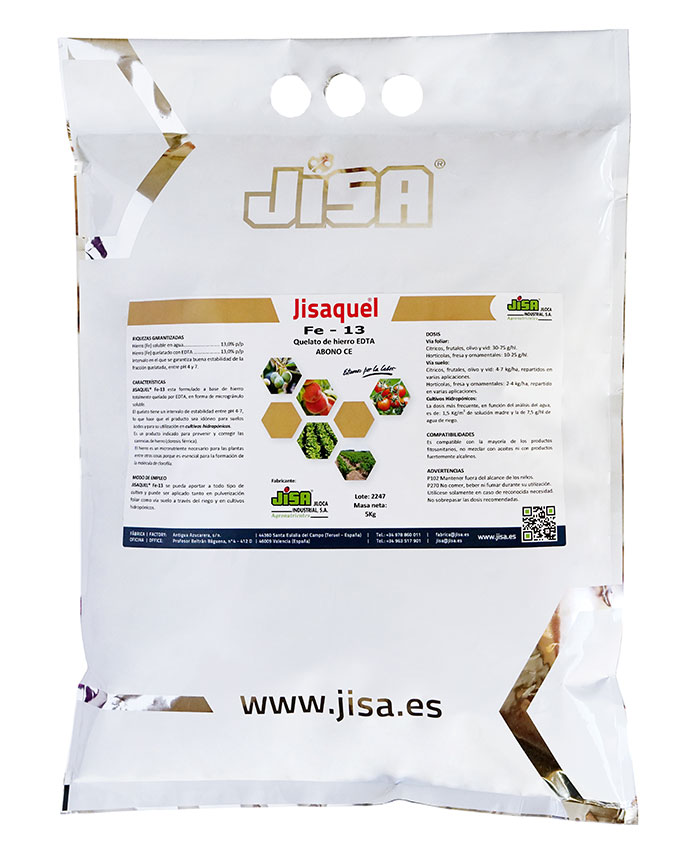 Specific chelated iron corrector
JISAQUEL® Fe-13 is a deficiency correction formulation based on iron fully chelated by EDTA.
Why should I use JISAQUEL® Fe-13?
JISAQUEL® Fe-13 with a stability range between pH 4-7, allows the product to be suitable for acidic soils and for use in hydroponic crops.
It is indicated to prevent and correct iron deficiencies (ferric chlorosis).
Because iron is a necessary micronutrient for plants, among other things, because it is essential for the formation of the chlorophyll molecule and its deficiency considerably reduces production.
PRESENTATION: 1 and 5 kilos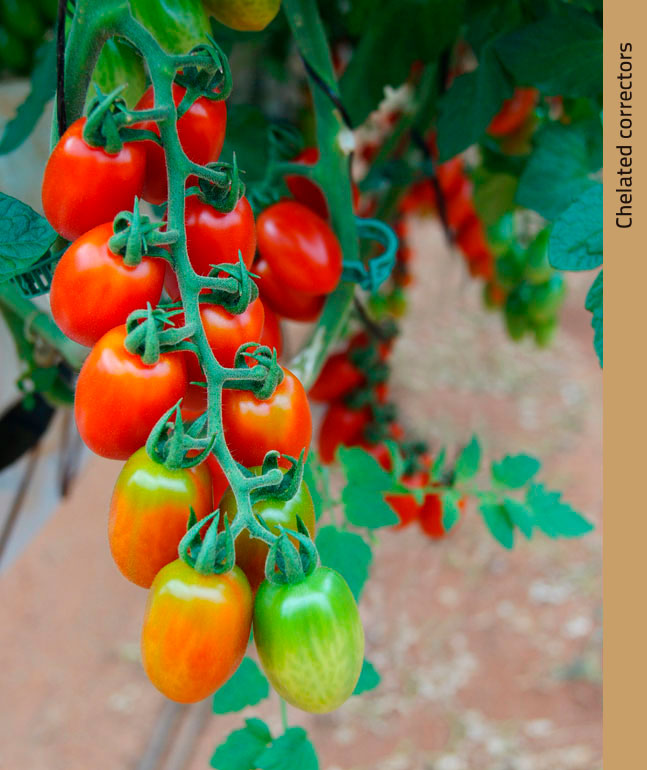 More JISA agro-nutritional specialties