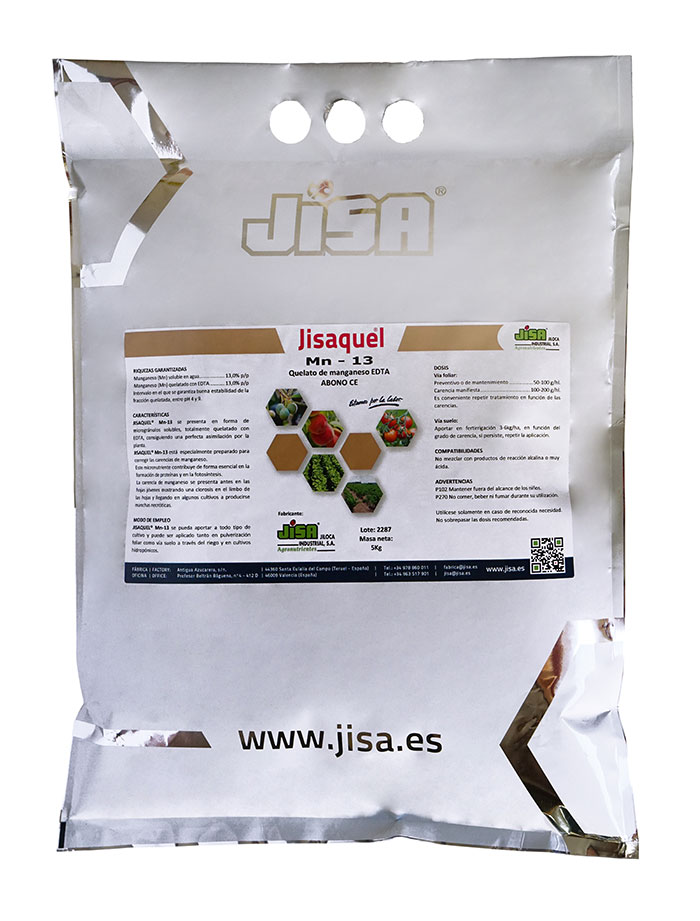 Specific chelated manganese corrector
JISAQUEL® Mn-13 is a manganese deficiency correction formula, fully chelated by EDTA that achieves a perfect assimilation by the plant.
Why should I use JISAQUEL® Mn-13?
JISAQUEL® Mn-13 is specially prepared to correct manganese deficiencies.
Because this micronutrient contributes in an essential way in the formation of proteins and in photosynthesis and, therefore, we must have its needs covered.
The deficiency or lack of this micronutrient occurs earlier in young leaves, showing a chlorosis in the limb of the leaves and reaching in some crops to produce necrotic spots.
PRESENTATION: 1 and 5 kilos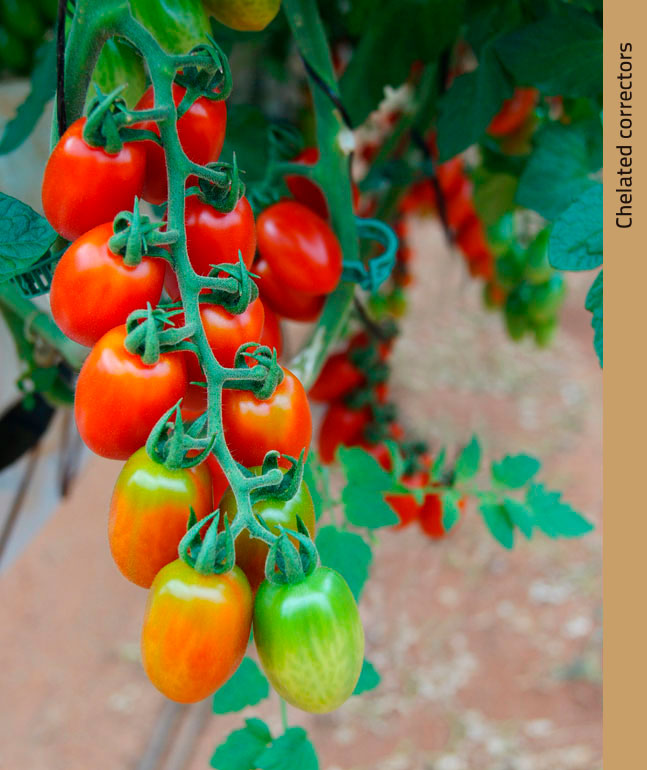 More JISA agro-nutritional specialties