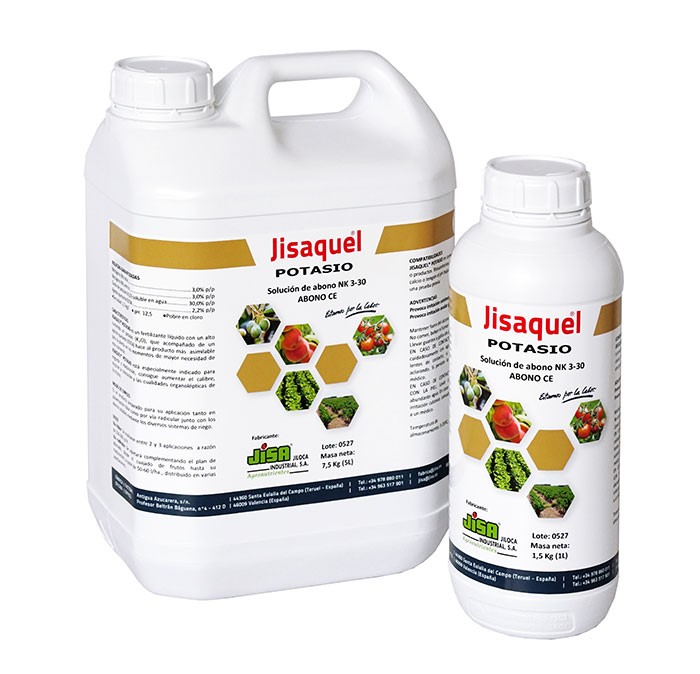 Potassium-rich solution with EDTA
JISAQUEL® POTASIO is a liquid fertilizer with a high potassium content, which accompanied by a chelating agent (EDTA) improves the assimilation and effectiveness of the treatment.
Why should I use JISAQUEL® POTASIO?
JISAQUEL® POTASIO is especially indicated for fattening and ripening, it helps to increase the size, improve the coloration and the organoleptic qualities of the fruits.
Due to its formulation, it can be applied both via soil and via foliar.
Recommended as a complement to the fertilizer plan, from fruit set to ripening.
PRESENTATION: 1 and 5 kilos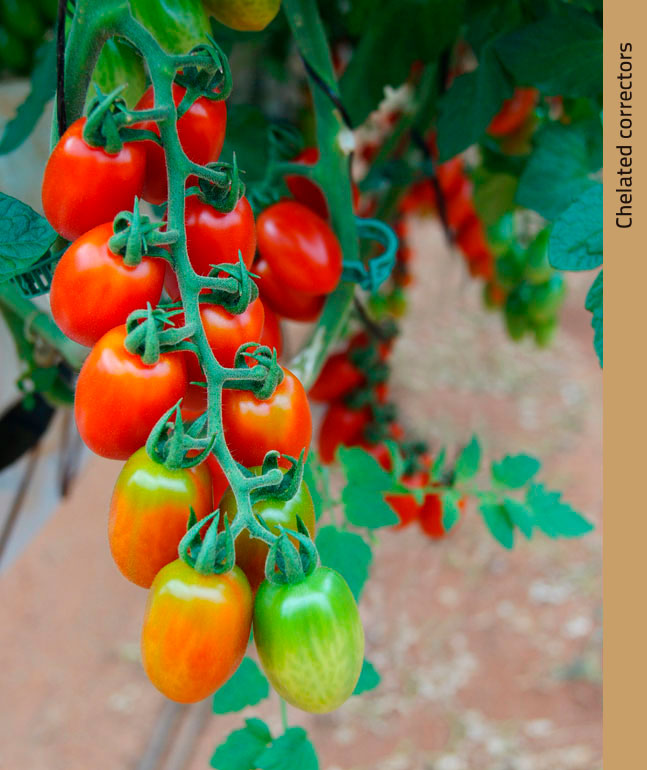 More JISA agro-nutritional specialties