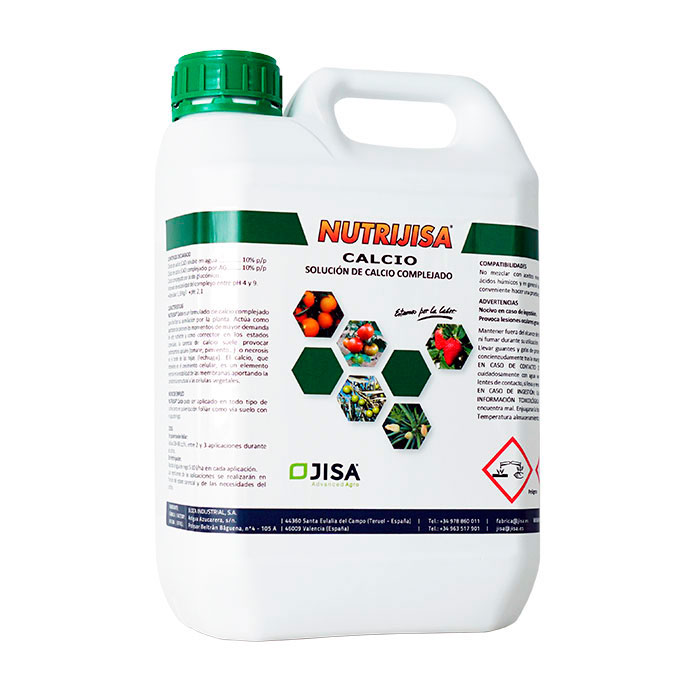 Complexed calcium solution
NUTRIJISA® CALCIO is a complexed calcium formulation to facilitate its assimilation by the plant.
Why should I use NUTRIJISA® CALCIO?
NUTRIJISA® CALCIO intervenes in cell growth, being an essential element in the stability of membranes providing structural consistency to plant cells.
To prevent and correct possible deficiency states of this nutrient.
Because the lack of calcium usually causes apical rots (tomato, pepper …), or necrosis at the edge of the leaves (lettuce).
PRESENTATION: 1, 5 and 20 liters
More JISA agro-nutritional specialties