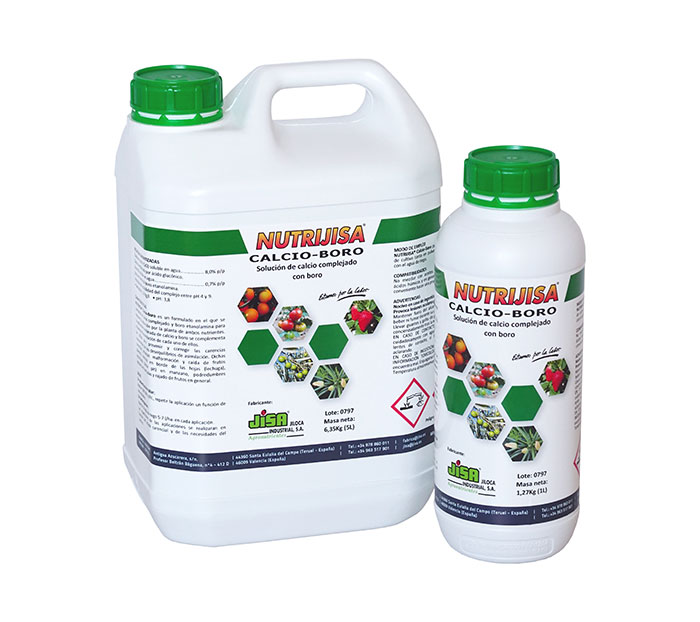 Calcium solution complexed with boron
NUTRIJISA® CALCIO-BORO is a formulation in which complexed calcium and boron ethanolamine are combined to improve the absorption by the plant of both nutrients.
Why should I use NUTRIJISA® CALCIO-BORO?
NUTRIJISA® CALCIO-BORO is used to prevent and correct deficiencies caused by imbalances caused by poor assimilation of these two nutrients.
Its combined application of calcium and boron complements and favors the assimilation of each of them.
Because these deficiencies cause malformation and fall of young fruits, necrosis at the edge of the leaves (lettuce), bitter pit in apple tree, apical rots in horticultural and cracking of fruits in general.
PRESENTATION: 1, 5 and 20 liters
More JISA agro-nutritional specialties