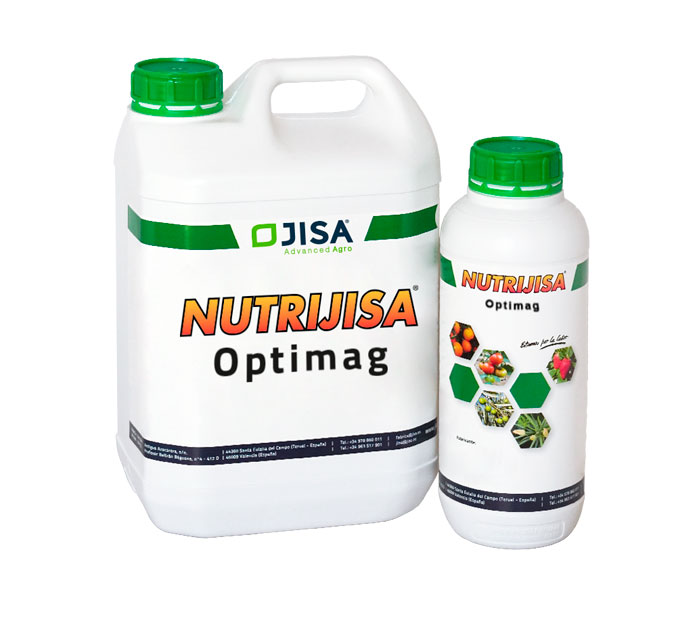 Triple deficiency corrector
NUTRIJISA® OPTIMAG is a liquid formulation that prevents and corrects calcium, magnesium and boron deficiency states that are complexed.
Why should I use NUTRIJISA® OPTIMAG?
NUTRIJISA® OPTIMAG helps maintain the correct balance of calcium and magnesium in our crops.
It ensures that the plant has these essential elements to obtain a quality fruit, since they participate vitally in the metabolic processes of the plant and provide firmness and elasticity to the cell wall of plant tissues.
In a situation of water stress, which can cause the less mobile elements to be translocated to the place where the plant demands them.
PRESENTATION: 1, 5 and 20 liters
More JISA agro-nutritional specialties