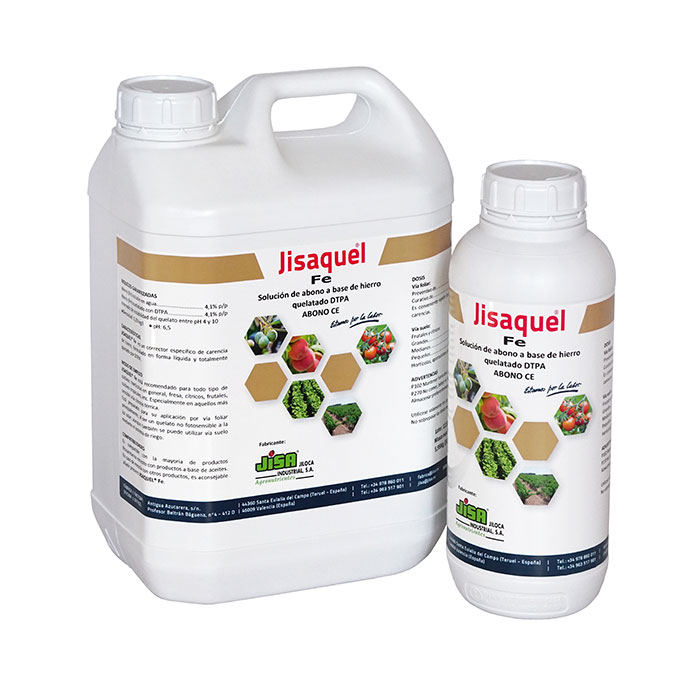 Quelato de hierro DTPA
JISAQUEL® Fe is recommended especially for those crops most sensitive to ferric chlorosis.
Why should I use JISAQUEL® Fe?
JISAQUEL® Fe is prepared for foliar application mainly, being a chelate not photosensitive to sunlight, although it can also be used via soil through irrigation system.
It is indicated to prevent and correct iron deficiencies (ferric chlorosis).
Because iron is a necessary micronutrient for plants, among other things, because it is essential for the formation of the chlorophyll molecule and its deficiency considerably reduces production.
PRESENTATION: 1 and 5 kilos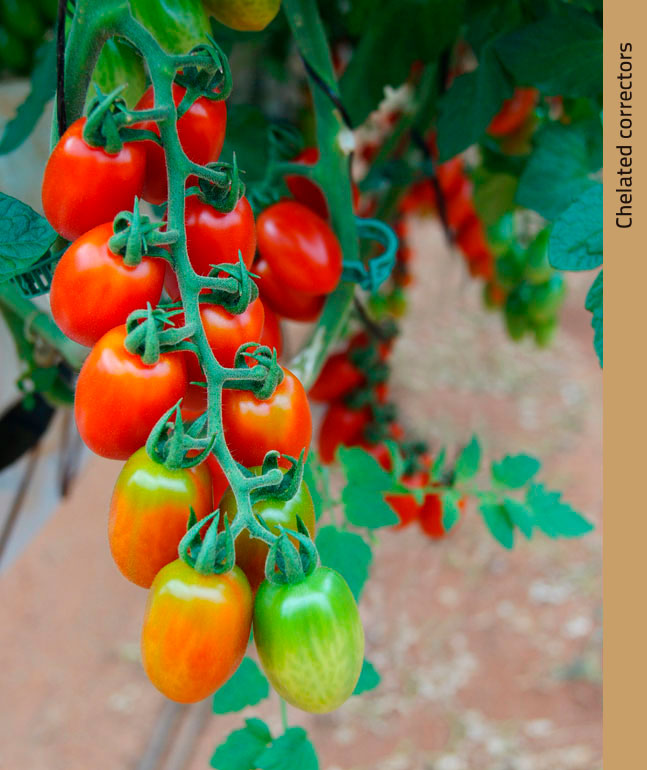 More JISA agro-nutritional specialties