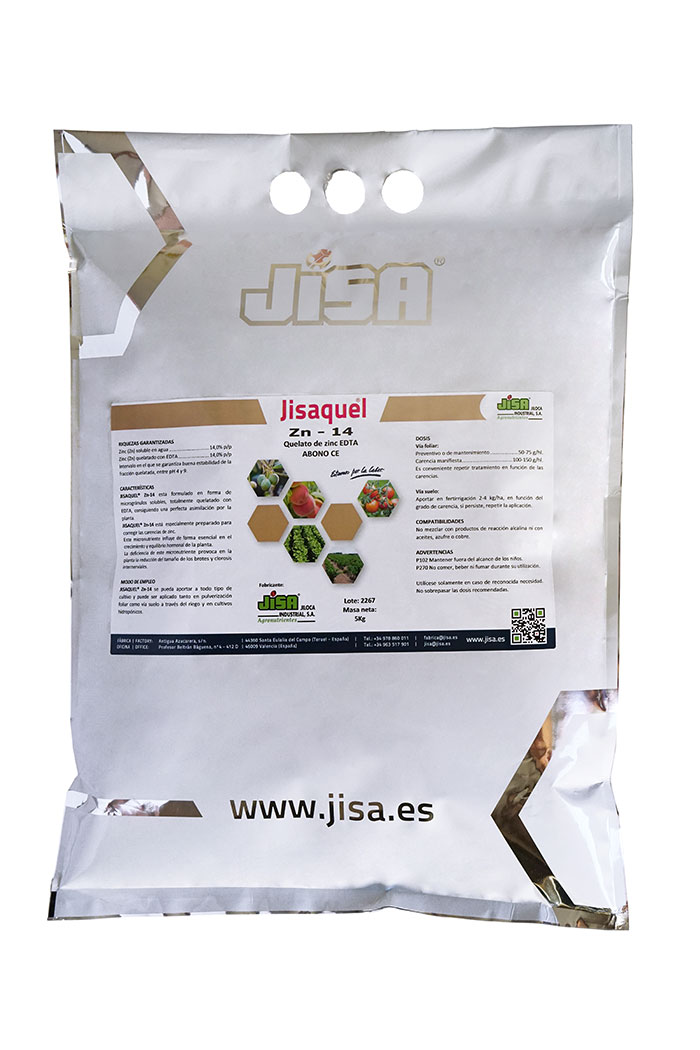 Specific chelated zinc corrector
JISAQUEL® Zn-14 is a zinc deficiency correcting formula, fully chelated by EDTA that achieves perfect availability for the plant.
Why should I use JISAQUEL® Zn-14?
JISAQUEL® Zn-14 is specially prepared to correct zinc deficiencies.
Because this micronutrient essentially influences the growth and hormonal balance of the plant and, therefore, we must have its needs covered.
The deficiency of this micronutrient causes in the plant the reduction of the size of the shoots and interervial chlorosis, reducing the quality and production of the plant.
PRESENTATION: 1 and 5 kilos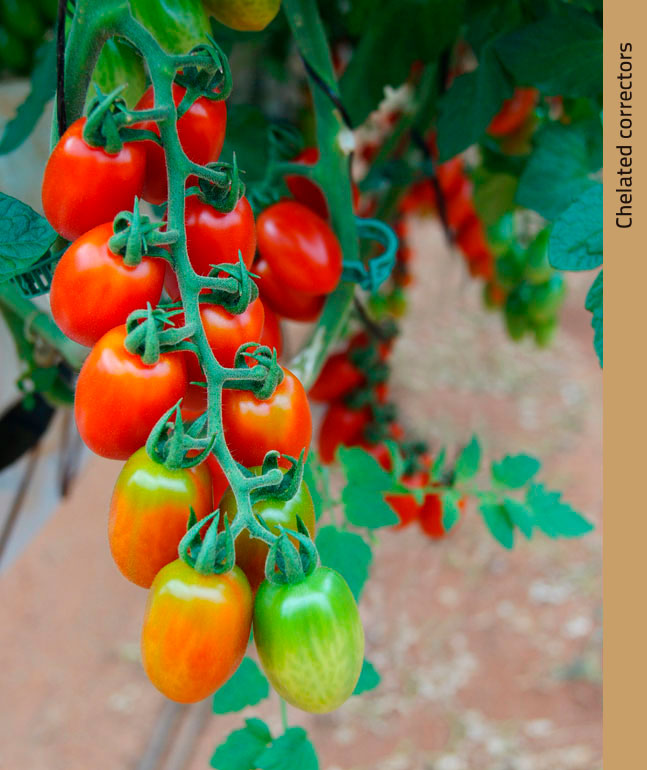 More JISA agro-nutritional specialties