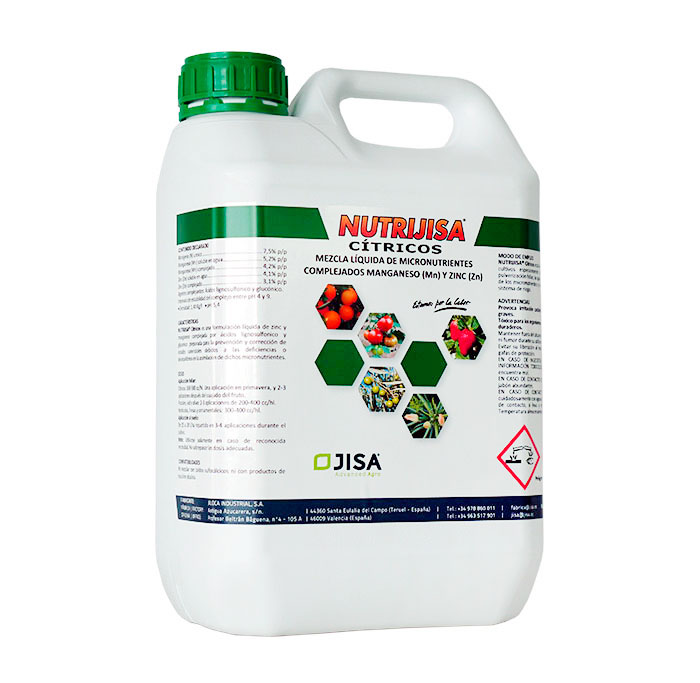 Special deficiency corrector for citrus fruits
NUTRIJISA® CITRICOS is a liquid formulation of complexed zinc and manganese, specially developed for application in citrus fruits.
Why should I use NUTRIJISA® CITRICOS?
NUTRIJISA® CITRICOS is a special formulation for the prevention and correction of deficiency states due to deficiencies or imbalances in the assimilation of these micronutrients.
Its combined application complements and favors the assimilation of each of them.
PRESENTATION: 1, 5 and 20 liters
More JISA agro-nutritional specialties