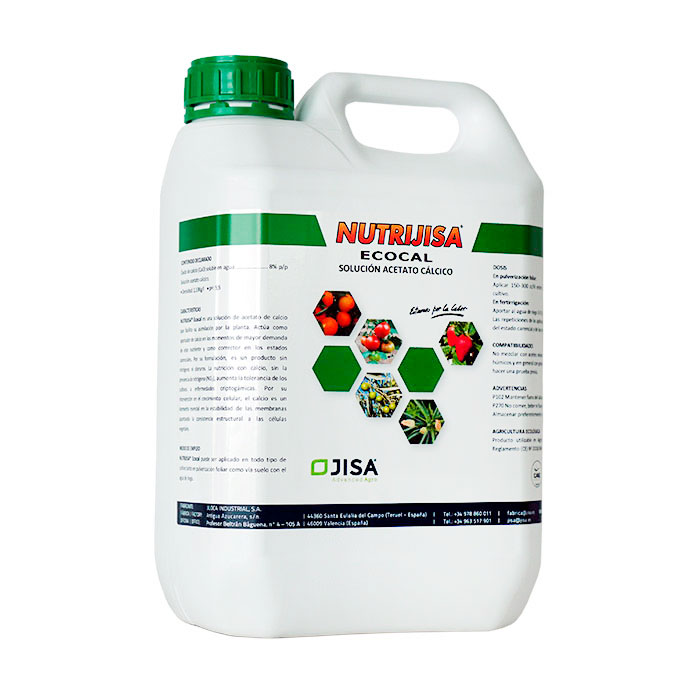 Organic calcium solution
NUTRIJISA® ECOCAL is a special formulation that provides complexed calcium of rapid availability for the plant.
Why should I use NUTRIJISA® ECOCAL?
NUTRIJISA® ECOCAL does not contain nitrates or chlorides in its formulation.
Its application helps to correct and prevent problems associated with a calcium deficiency in crops or due to adverse conditions of stress due to salinity and extreme humidity and temperature conditions.
Prevents and corrects problems associated with calcium deficiency in all crops. For example, Tip burn in lettuce, blossom end rot in tomato and pepper or bitter pit in apple tree.
It is a product with organic certificate allowed in organic agriculture.
PRESENTATION: 1, 5 and 20 liters

Through the International Control and Certification Organization CAAE, it has the Confirmation of Compatibility for the 'Input utilizable for Organic Agriculture'. Product certified and compatible with integrated management and organic production programs.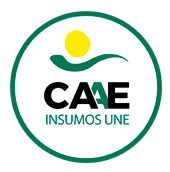 More JISA agro-nutritional specialties