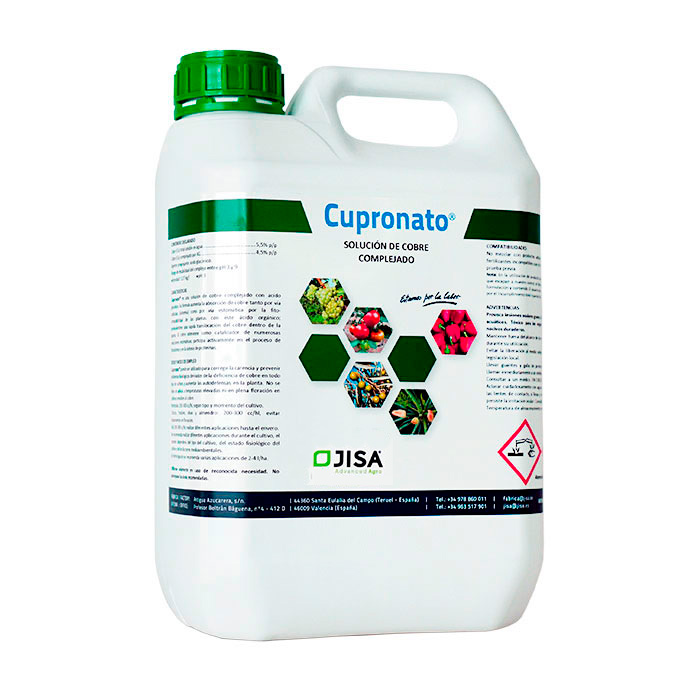 Copper gluconate
CUPRONATO® is a copper solution complexed with gluconic acid.
Why should I use CUPRONATO® ?
CUPRONATO® is involved as a catalyst for numerous enzymatic reactions and actively participates in the process of photosynthesis and protein synthesis.
Its formula increases the absorption of copper both root (systemic) and foliar, producing a rapid translocation within the plant.
It can be used to correct the deficiency and prevent physiological problems derived from copper deficiency in all types of crops and increase self-defense in the plant.
PRESENTATION: 1, 5 and 20 liters
More JISA agro-nutritional specialties