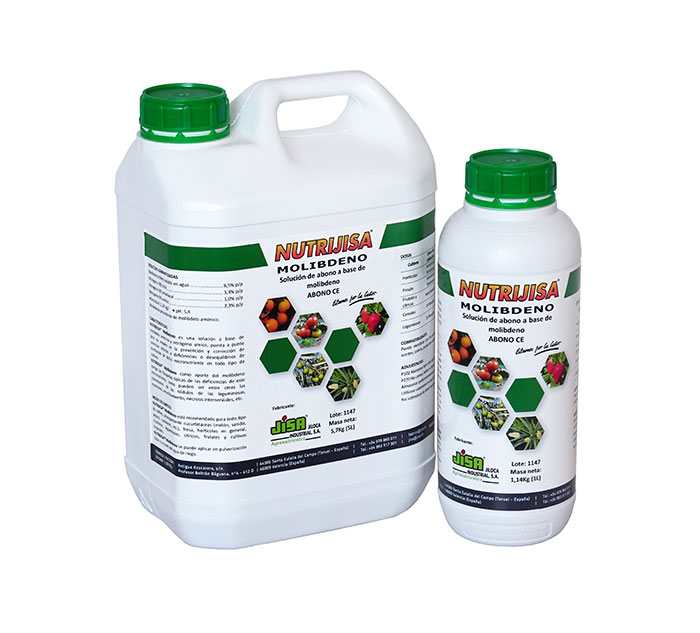 Molybdenum-rich solution
NUTRIJISA® MOLIBDENO is a solution that prevents and corrects molybdenum deficiency states due to deficiencies or imbalances of assimilation of this micronutrient in all types of crops.
Why should I use NUTRIJISA® MOLIBDENO?
NUTRIJISA® MOLIBDENO, as a contribution of molybdenum, corrects the typical physiopathies of the deficiencies of this micronutrient, such as among others the colorations of the nodules of legumes, dwarfing, yellowing, internervial necrosis, etc.
Applied during different phases of cultivation, it maintains the levels of these nutrients in the plant.
It ensures the presence of this trace element, essential in the plant for the synthesis of amino acids from absorbed nitrogen.
PRESENTATION: 1, 5 and 20 liters
More JISA agro-nutritional specialties