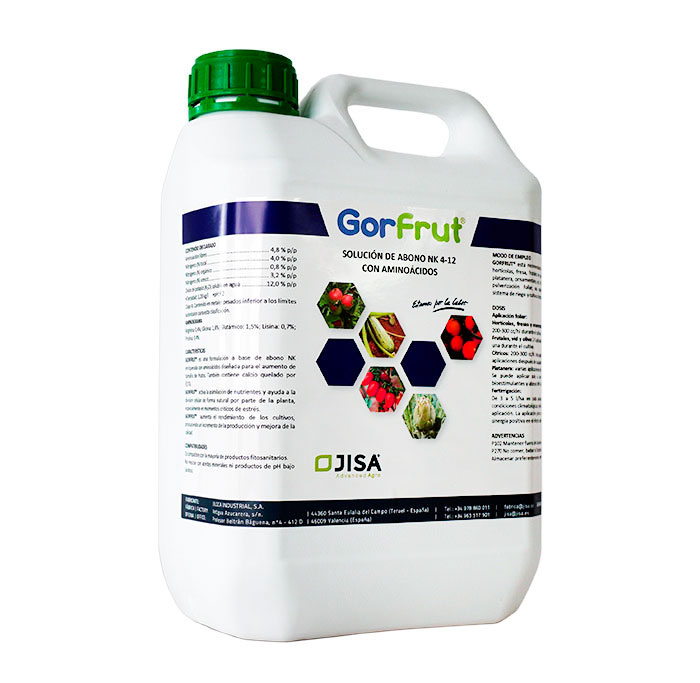 Improves crop yield
Gorfrut® is a formulation that gives the crop a biostimulant effect that improves its yield.
Why should I use Gorfrut® ?
Gorfrut® provides the nutrients and activates the assimilation of the plant to increase its yield especially in stressful situations.
It increases crop yields, producing an increase in production and improvement in quality.
Its application with other fertilizers and / or nutritional products produces a synergistic effect.
PRESENTATION: 1 and 5 kilos
More JISA agro-nutritional specialties