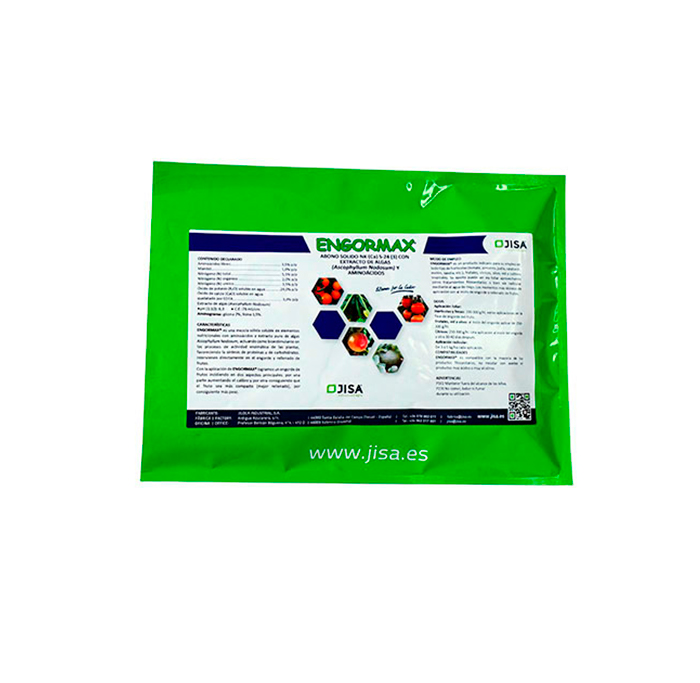 Biostimulant that improves cell division in fruits
ENGORMAX® is a special formulation that improves the size and specific weight of the fruits.
Why should I use ENGORMAX® ?
ENGORMAX® Its use improves the processes of cell division in the fruits.
Its application can improve the yield of our crops.
Its use allows to obtain more uniform productions and guarantees the quality of the fruit.
More compact fruits are obtained and they are less sensitive to cupping problems.
PRESENTATION: 1 and 5 kilos
More JISA agro-nutritional specialties