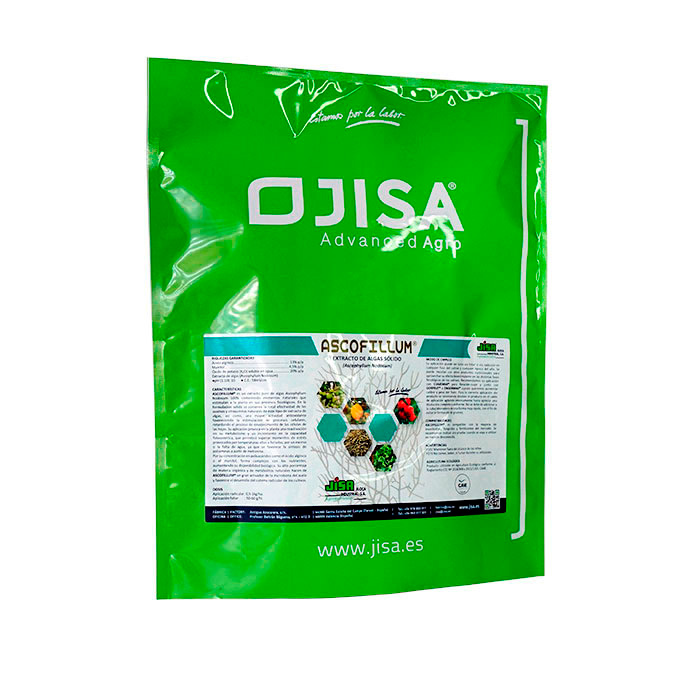 Pure Ascophyllum nodosum extract
ASCOFILLUM® is a pure extract of algae Ascophyllum nodosum 100%, contains natural elements that stimulate the plant in its physiological processes. Due to its solid formulation, it preserves intact the biostimulant properties of its origin.
Why should I use ASCOFILLUM® ?
ASCOFILLUM® favors the stimulation of cellular processes, slowing down the aging process of the cells of the leaves.
Its application causes in the plant a reactivation of its metabolism and an increase in photosynthetic capacity, allowing to overcome moments of water stress and phytotoxicity.
It activates the soil microbiota and favors the development of the root system of crops.
PRESENTATION: 1, 5 and 20 kilos

Through the International Control and Certification Organization CAAE, it has the Confirmation of Compatibility for the 'Input utilizable for Organic Agriculture'. Product certified and compatible with integrated management and organic production programs.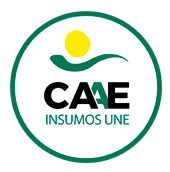 More JISA agro-nutritional specialties