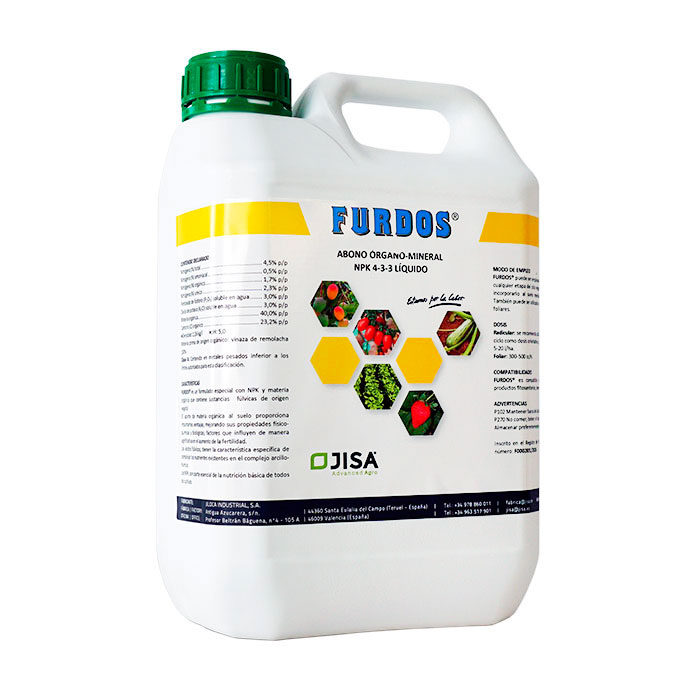 Fast-acting biostimulant
FURDOS® is a formulation based on organic and mineral substances that stimulates the metabolism of the plant improving its assimilation of nutrients and its tolerance to unfavorable conditions of temperature and salinity.
Why should I use FURDOS® ?
FURDOS® can be applied via foliar together with foliar fertilizers or incorporated into the soil through irrigation systems.
Increases the availability of nutrients in the soil for the plant.
It has an osmoprotective effect against water stress due to its natural content of glycine betaine.
FURDOS® can be used in all crops and at any stage of their production cycle.
PRESENTATION: 1, 5, 20 and 1,000 liters
FURDOS® is an activator of the soil microbiota responsible for the biochemical reactions that allow the availability and assimilation of nutrients by the root system of plants.
NOTE: FURDOS® is marketed in several countries under the brand name FULVIN® 40-22.
More JISA agro-nutritional specialties