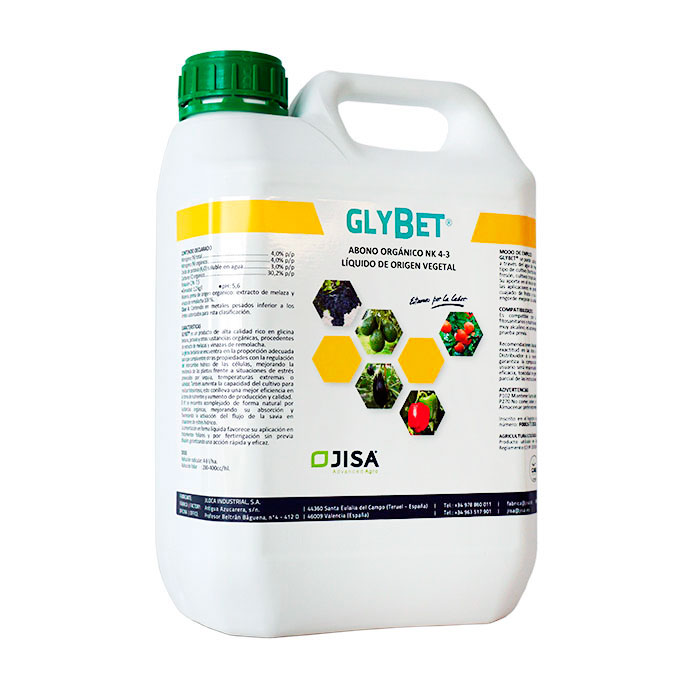 Biostimulant with osmoprotective effect
GLYBET® is an organo-mineral formulation enriched with glycine betaine.
Why should I use GLYBET® ?
GLYBET® The most unfavourable conditions for water stress occur at extreme temperatures and humidity.
Its use is recommended for all types of crops.
It can be applied at any stage of the production cycle.
Its special formulation improves its assimilation by the plant.
GLYBET® is compatible with most phytosanitary and nutritional products. In case of doubt, it is advisable to carry out a preliminary test.
PRESENTATION: 1, 5, 20 and 1,000 liters

Through the International Control and Certification Organization CAAE, it has the Confirmation of Compatibility for the 'Input utilizable for Organic Agriculture'. Product certified and compatible with integrated management and organic production programs.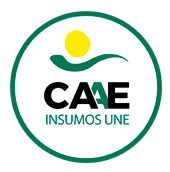 More JISA agro-nutritional specialties