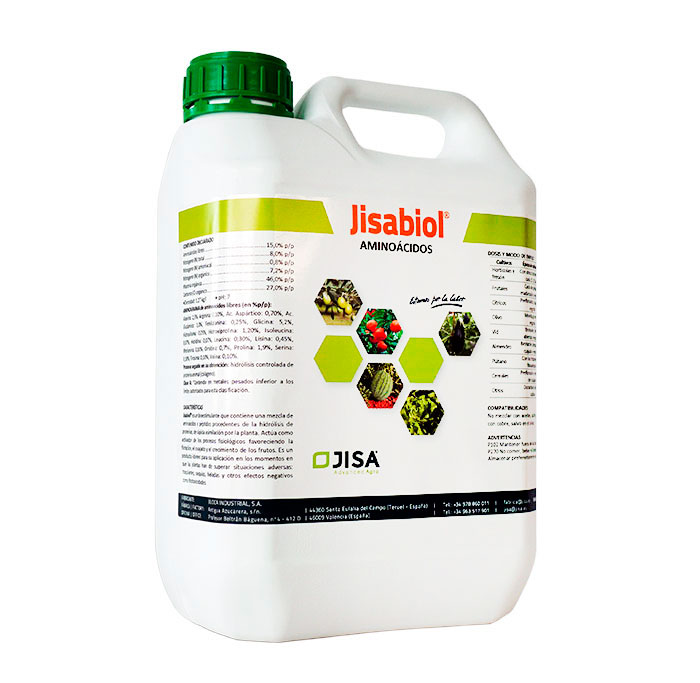 Protein hydrolysate from bovine collagen
JISABIOL® is a biostimulant that contains a mixture of amino acids and peptides coming from protein hydrolysis wich has got fast assimilation by the plant.
Why should I use JISABIOL®?
JISABIOL® acts as an activator of physiological processes favoring flowering, setting and fruit growth.
It is an ideal product for application at times when plants have to overcome adverse situations: transplants, droughts, frosts and other negative effects such as phytotoxicities.
It can be applied via root and foliar.
PRESENTATION: 1, 5, 20 and 1.000 liters
More JISA agro-nutritional specialties