Solid foliar fertilisers
In the manufacturing process of our solid foliar fertilisers, raw materials with excellent quality are used without chlorides. They are products in the form of soluble powder, since they are passed through a grinding phase, so that we homogenize the formula and obtain a particle size smaller than the traditional fertilisers used in fertigation.
With the applications of our solid foliar fertilisers on the plants, a very fast nutritional contribution is obtained by the absorption of their nutrients through their stomata. The formulas included in this range in which they also contain micronutrients, have been created to be used in different crops and function of the phenological state of the same. It's indicated method is foliar application and in addition they mix well with the majority of phytosanitary products to facilitate the joint treatment.
Thanks to the JISA solid foliar fertiliser formulations, the farmer has the right nutritional tools for each stage of the crop: sprouting and/or vegetative development, flowering and fruit setting, as well as, for the fattening and ripening phases, getting ahead its harvest or improve the quality parameters of the different fruits either as color, brix degrees or oil yield …, depending on the crop in question.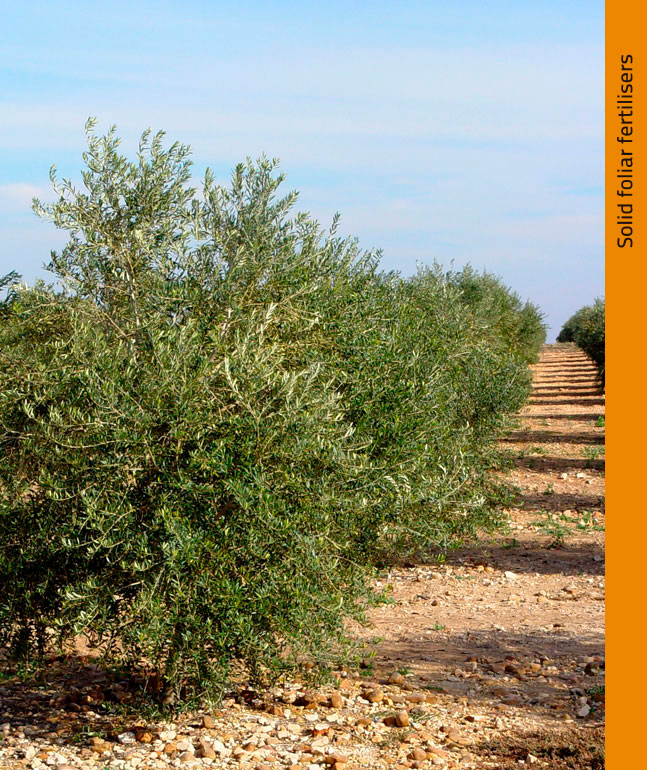 More JISA agro-nutritional specialties