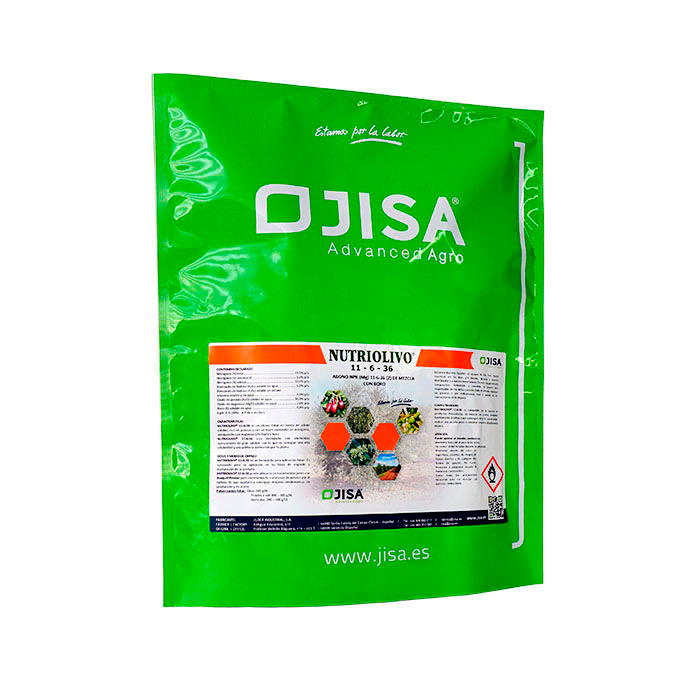 Fertilizer NPK special olive grove rich in potassium
NUTRIOLIVO® 11-6-36 is a foliar fertilizer in the form of a soluble solid, rich in potassium, enriched with other nutritional elements.
Why should I use NUTRIOLIVO® 11-6-36?
NUTRIOLIVO® 11-6-36 is formulated with high quality raw material, which achieves high solubility.
Thanks to its formulation, a perfect assimilation by the plant is achieved.
Of foliar application, it is suitable for its application in the phases of fattening and maturation of the olive.
PRESENTATION: 5 kilos
+ Solid foliar fertilisers: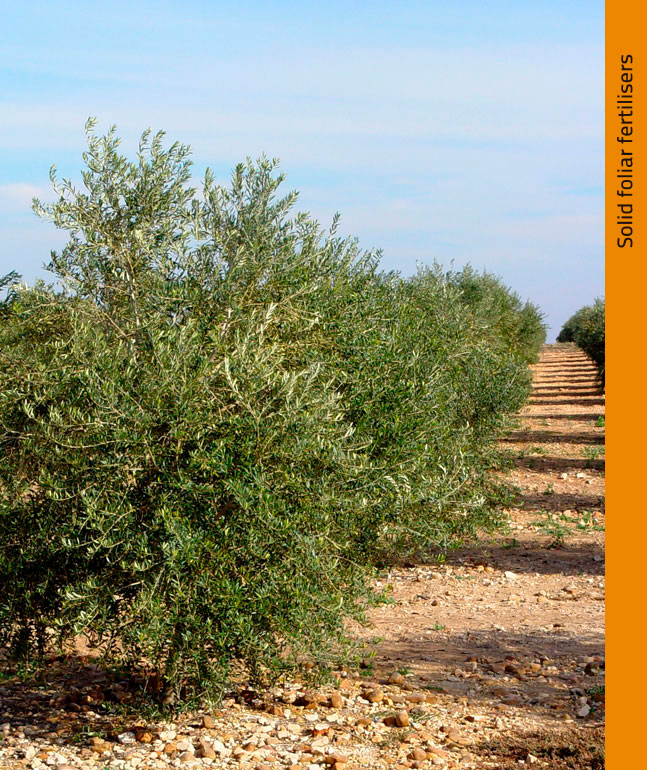 More JISA agro-nutritional specialties