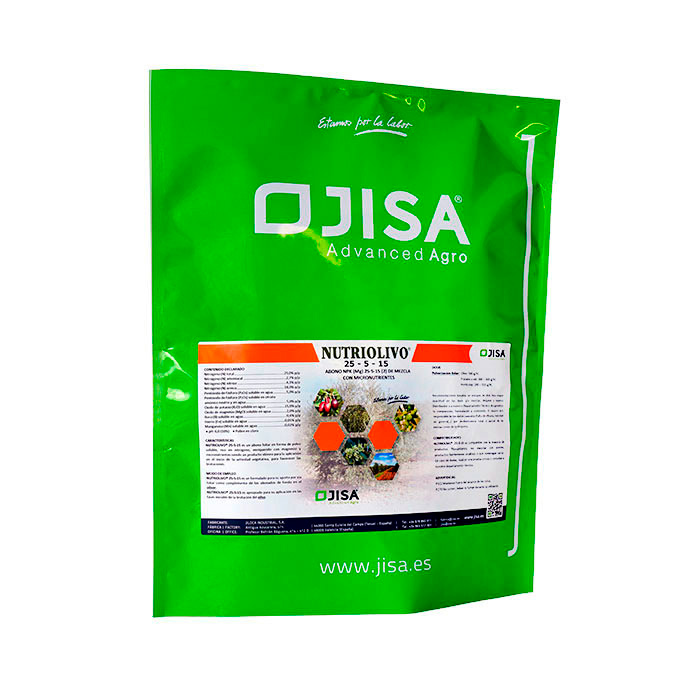 Fertilizer NPK special olive grove rich in Nitrogen
NUTRIOLIVO® 25-5-15 is a foliar fertilizer in the form of a soluble solid, rich in nitrogen, enriched with nutritional elements.
Why should I use NUTRIOLIVO® 25-5-15?
NUTRIOLIVO® 25-5-15 It is an ideal product for application at the beginning of vegetative activity, to promote sprouting.
It is suitable for application in the initial phases of the sprouting of the olive tree.
PRESENTATION: 5 kilos
More JISA agro-nutritional specialties