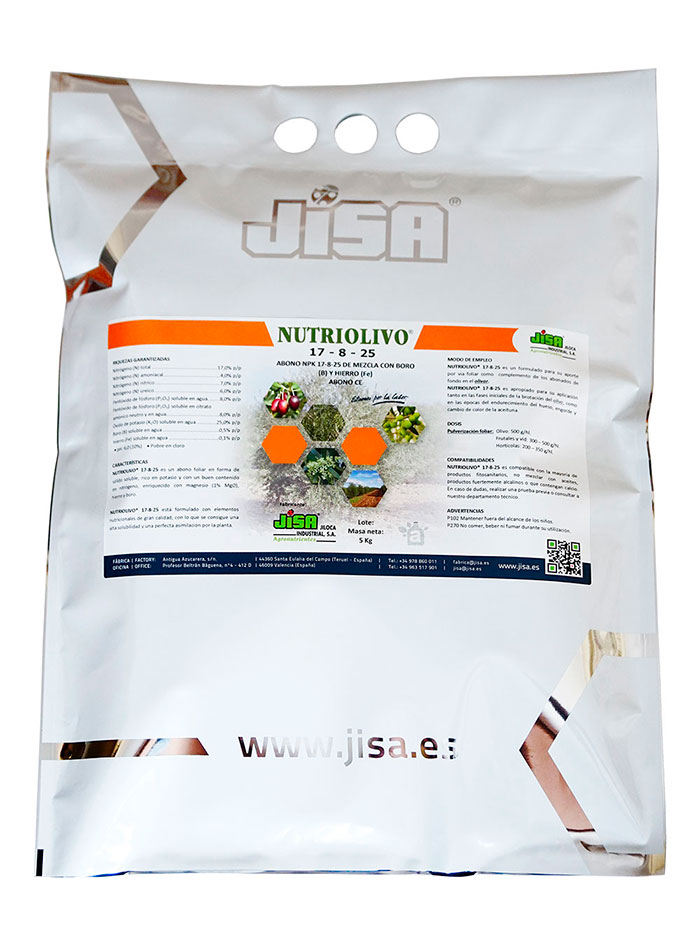 Fertilizer NPK special olive grove
NUTRIOLIVO® 17-8-25 is a foliar fertilizer in the form of a soluble solid, high in nitrogen and rich in potassium, enriched with other nutritional elements.
Why should I use NUTRIOLIVO® 17-8-25?
NUTRIOLIVO® 17-8-25 It is formulated with high quality raw material, which achieves a high solubility.
Its formulation allows a perfect assimilation by the plant.
It is suitable for its application, both in the initial phases of the sprouting of the olive tree, and in the times of hardening of the bone, fattening and change of color of the olive fruit.
PRESENTATION: 5 kilos
More JISA agro-nutritional specialties