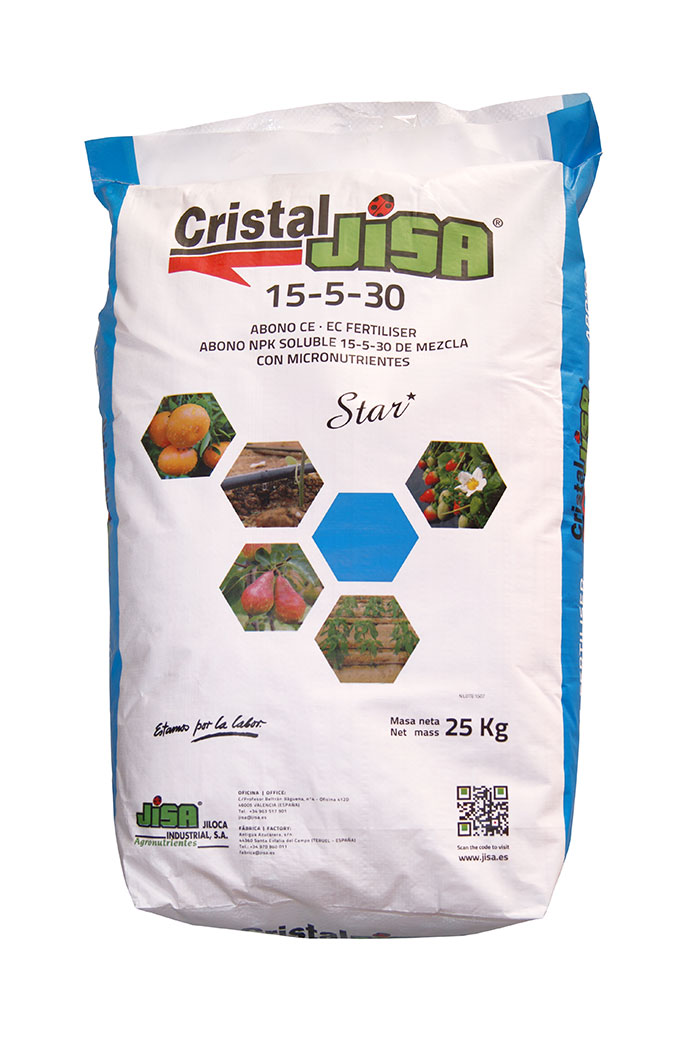 Potassium-rich NPK crystalline fertilizer
CRISTALJISA® 15-5-30 is a soluble NPK crystalline fertilizer, with high potassium concentration, enriched with magnesium and chelated micronutrients.
Why should I use CRISTALJISA® 15-5-30?
CRISTALJISA® 15-5-30 is made with the best raw materials, without chlorides.
Formulated to be applied by fertigation in all types of crops, both open field or in greenhouses, with total safety for the crops.
It is ideal for the moments of maturation and fattening in crops.
PRESENTATION: 25 kilos
More JISA agro-nutritional specialties