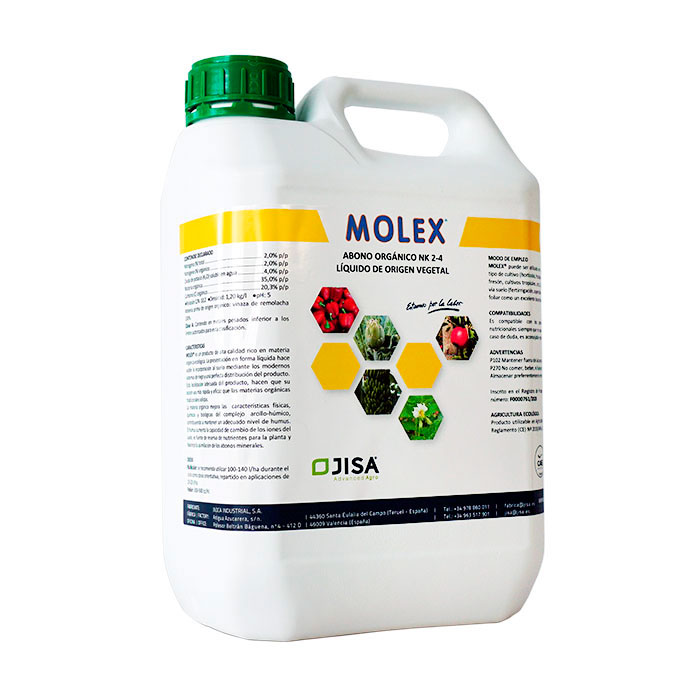 Organic organic matter of plant origin
MOLEX® is a high quality product rich in organic organic matter. The liquid presentation makes it feasible to incorporate it into the soil through modern irrigation systems and a perfect distribution of the product is guaranteed.
Why should I use MOLEX® ?
MOLEX® Its organic matter improves the physical, chemical and biological characteristics of the clay-humic complex, contributing to maintain an adequate level of humus.
With its application, humus increases the exchange capacity of soil ions, is a source of nutrient reserve for the plant and favors the assimilation of mineral fertilizers.
PRESENTATION: 1, 5, 20 and 1,000 liters
MOLEX® is an activator of soil microorganisms and strengthens the plant against possible environmental inclement weather, temperatures and extreme humidity.

Through the International Control and Certification Organization CAAE, it has the Confirmation of Compatibility for the 'Input utilizable for Organic Agriculture'. Product certified and compatible with integrated management and organic production programs.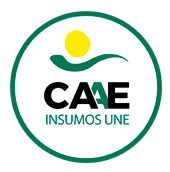 More JISA agro-nutritional specialties