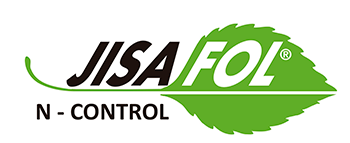 Progressively available nitrogen solution
JISAFOL® N-CONTROL is a nitrogenous solution with urea formaldehyde for an effective fertilization.
Why should I use JISAFOL® N-CONTROL?
JISAFOL® N-CONTROL improves nitrogen activity in the plant.
Nitrogen, in its urea form, acts quickly, while nitrogen from urea formaldehyde does so in a more progressive and controlled way.
It allows to provide nitrogen to the plant with a smaller number of applications.
PRESENTATION: 1, 5, 20 and 1.000 liters
More JISA agro-nutritional specialties